Inspired by Nature. Guided by Sustainability
Apo.Ge was born out of the desire to harness two of Nature's oldest ingredients in a skincare practice that honors your body and our planet. We keep things simple with our collection of minimal formulations designed for all humans, no matter your age or gender. 
Our founder/formulator and head beekeeper work closely to combine the healing powers of Mānuka honey and Hemp to support the health and vitality of your skin. It's our belief that effective formulations are simple and should be free from fillers, petroleum-based ingredients and synthetic fragrances. We want to be part of the new wave of beauty and wellness that prioritizes quality and our impact on the planet over profits.
Skincare you can feel good about
Intention & Transparency

We want to empower you to be a conscious consumer. You deserve to know what you're buying, why it works and the business practices that your purchase is supporting.

Quality & Efficacy

We're not here to capture a quick profit off of trending or seasonal products. Our collection features high performance ingredients at efficacious levels that target the pillars for healthy skin- hydration, barrier function and cellular regeneration.

For Humans & the Planet

Products that are safe for you and the planet shouldn't be the exception, but the rule. We want to create products that respect your health and reduce our impact on the Planet.
In an industry where there are no set definitions for "clean" or "green", we hold ourselves to a high standard of transparency, sustainability and environmental stewardship.
botanical ingredients

We prefer to treat your skin with the power of Nature. We select botanical ingredients that meet our highest standards on quality, sustainability and efficacy.
rooted in experience

Our formulations reflect the traditions of folk herbalism fused with science-backed research and methodologies to ensure transformational results in every bottle.
planet over profit

There is no Planet B. We donate a portion of every sale to SeaTrees, a non-profit organization working to reverse climate change through blue-carbon coastal projects.
plastic free

Less than 9% of plastics are recycled in the United States. We've moved away from the collective reliance on plastics to more planet-friendly materials like paper, aluminum and glass.
small batch, handmade

From in-house herbal extracts to hand-pouring every bottle that leaves our facility, every product that enters your home was created with intention.
ingredient standards / ethically sourced

We prioritize higher quality ingredients from companies that support fair wages and community growth over conventional, low cost options. We source as locally as possible whenever possible.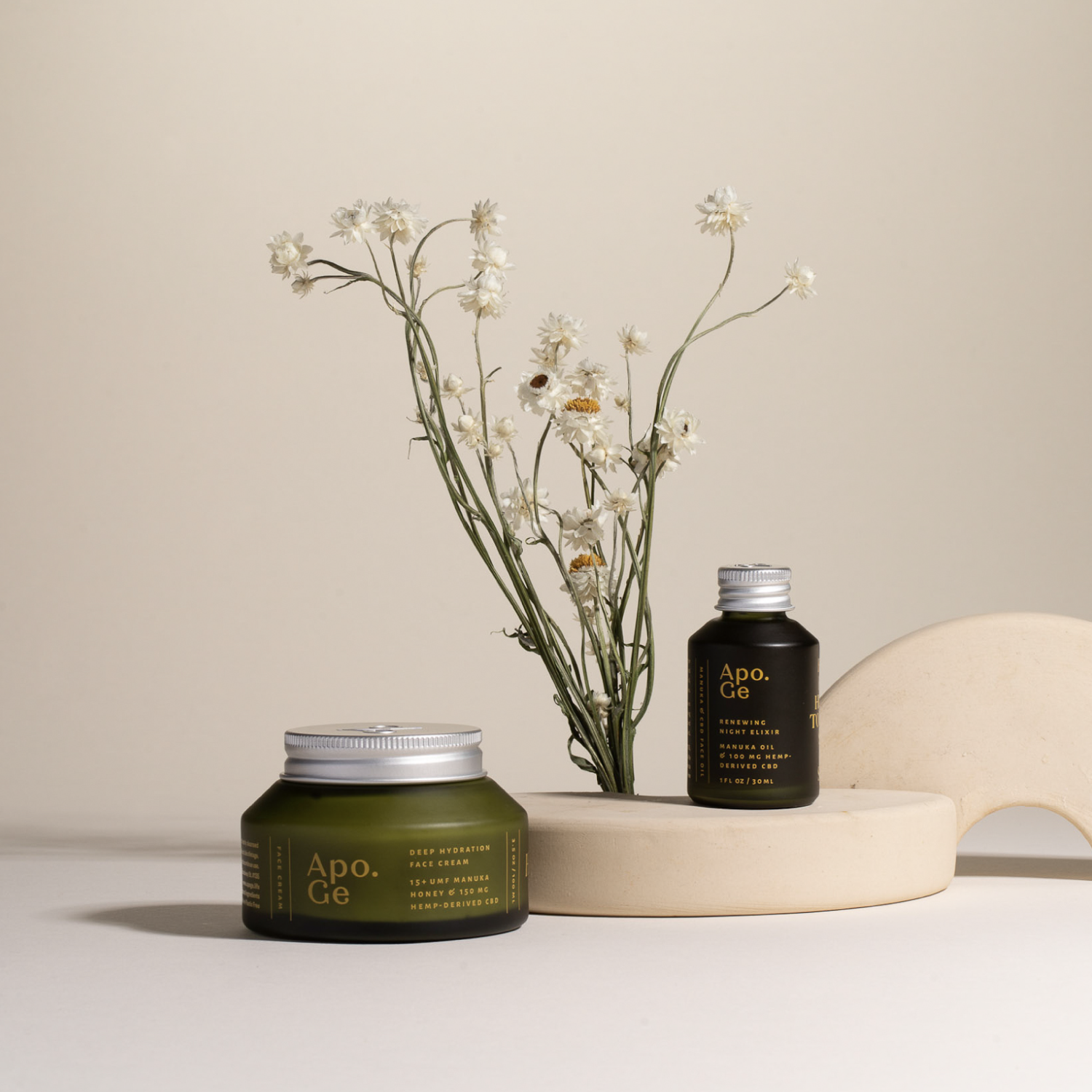 Science First
Apo.Ge products are designed and tested to ensure reparative, transformative results in every bottle. We intentionally select ingredients for their functional potential within each formulation, ecological impact and gentle interaction with your skin. We consciously design each formula with the entire lifespan of that product in mind, from manufacturing and use, to rinsing it down the drain.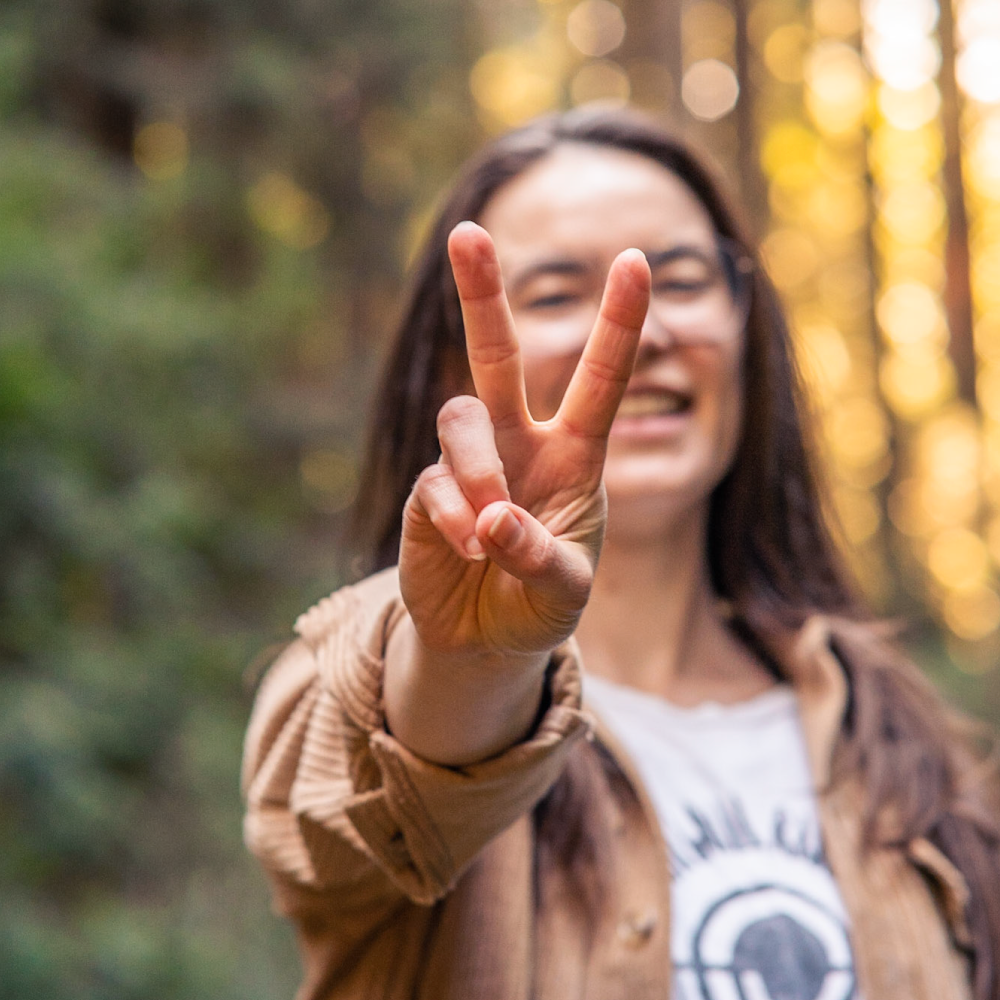 A note from our Founder
"I always struggled to find a simple, straightforward skincare routine that focused on skin health without the fuss of a 10-step routine. After working with hemp for almost a decade & working with our co-founder to harvest Manuka honey in New Zealand, I knew I had the perfect combination to deliver balanced skin health, naturally."

– Colleen Poe
Shop planet friendly skincare